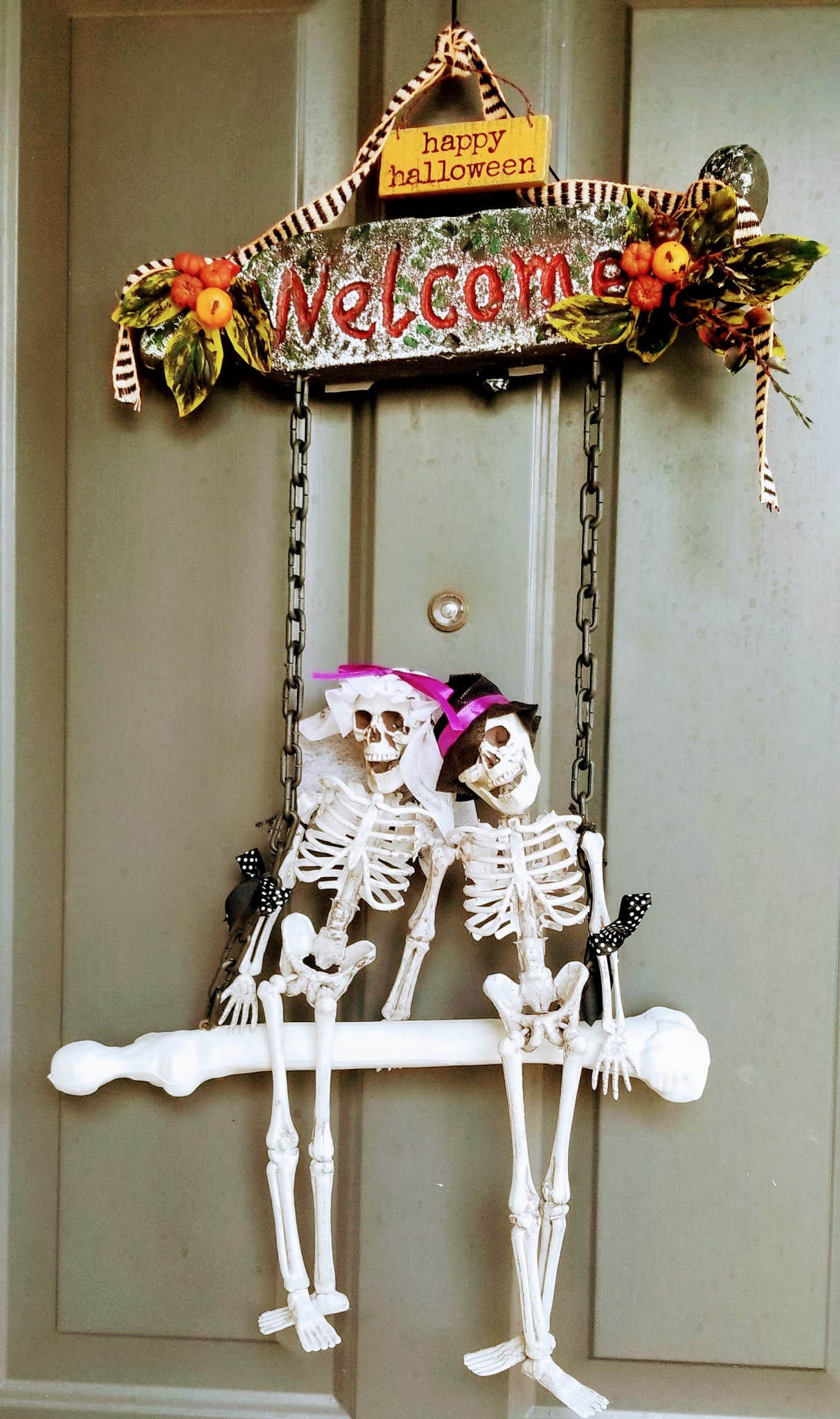 As the holidays approach I thought that I would share what I enjoy doing:
My art projects, one of them is turning dolls that have been tossed away because they are broken or in need of some help.
I had this idea to turn them into " Spooky Halloween Dolls" which become a part of my annual "Halloween Display".
Some have missing eyes & limbs, cracks broken areas, some are in just plain disrepair.
Transformed
ReBorn To Live Again
Welcome
To The Spooky Doll Asylum!!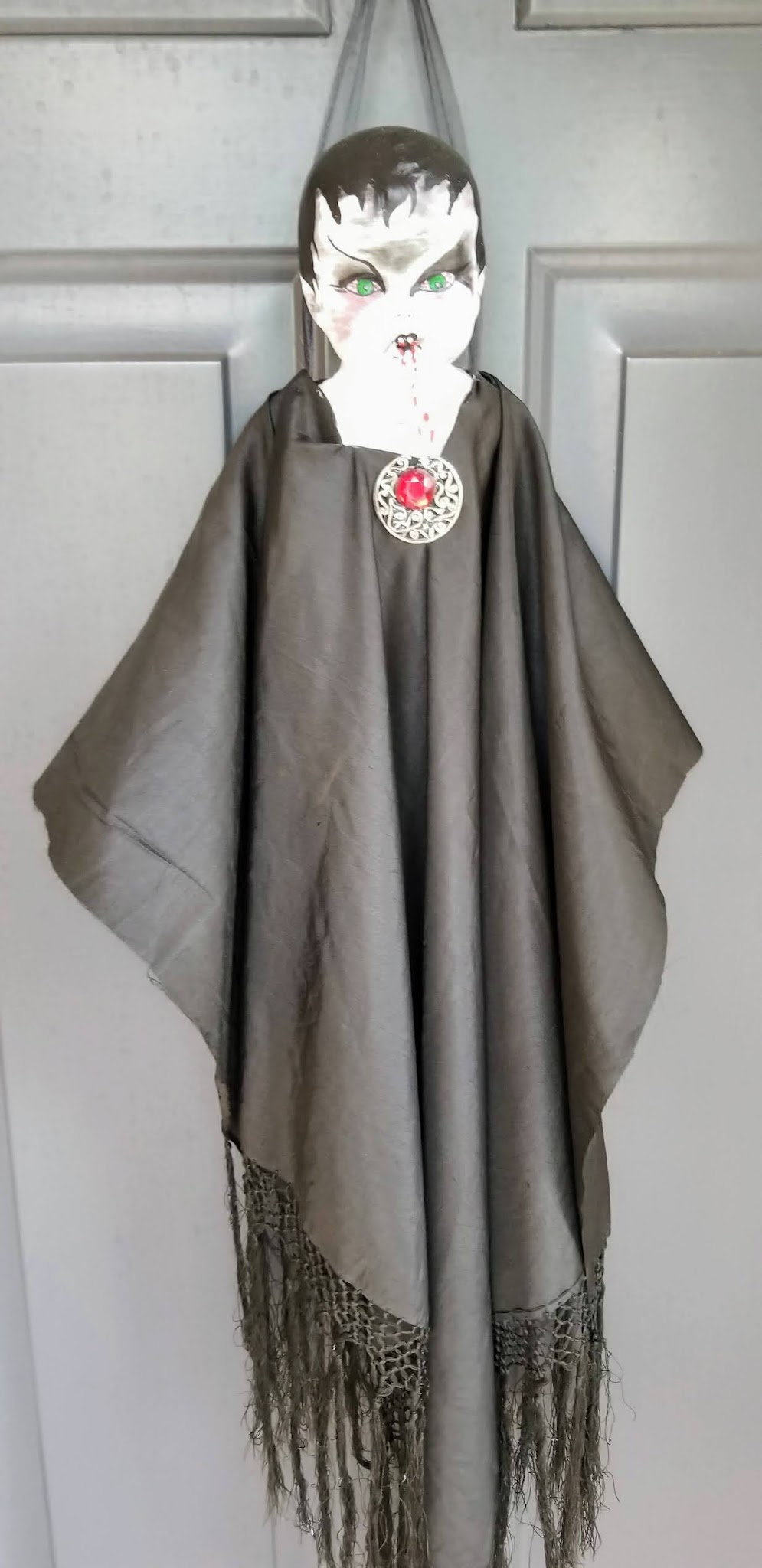 Happy Halloween!
As We Enter You See A Vintage Zombie Girl A Crazy Nurse & Her Patient A Tall Bride Some Butcher Gals A Tiki Vampire & Francessca From "Mad Monster Party" Joined In.
The Dolls That Come In Are Porcelain Faces, Sad Cracked Faces, Missing Eyes, Broken Limbs Unwanted And Tossed Out Left Abandoned.
When I Found These Misfits My Creative Process Began. That Certain Doll Who Fits That Personality That I'm Looking For.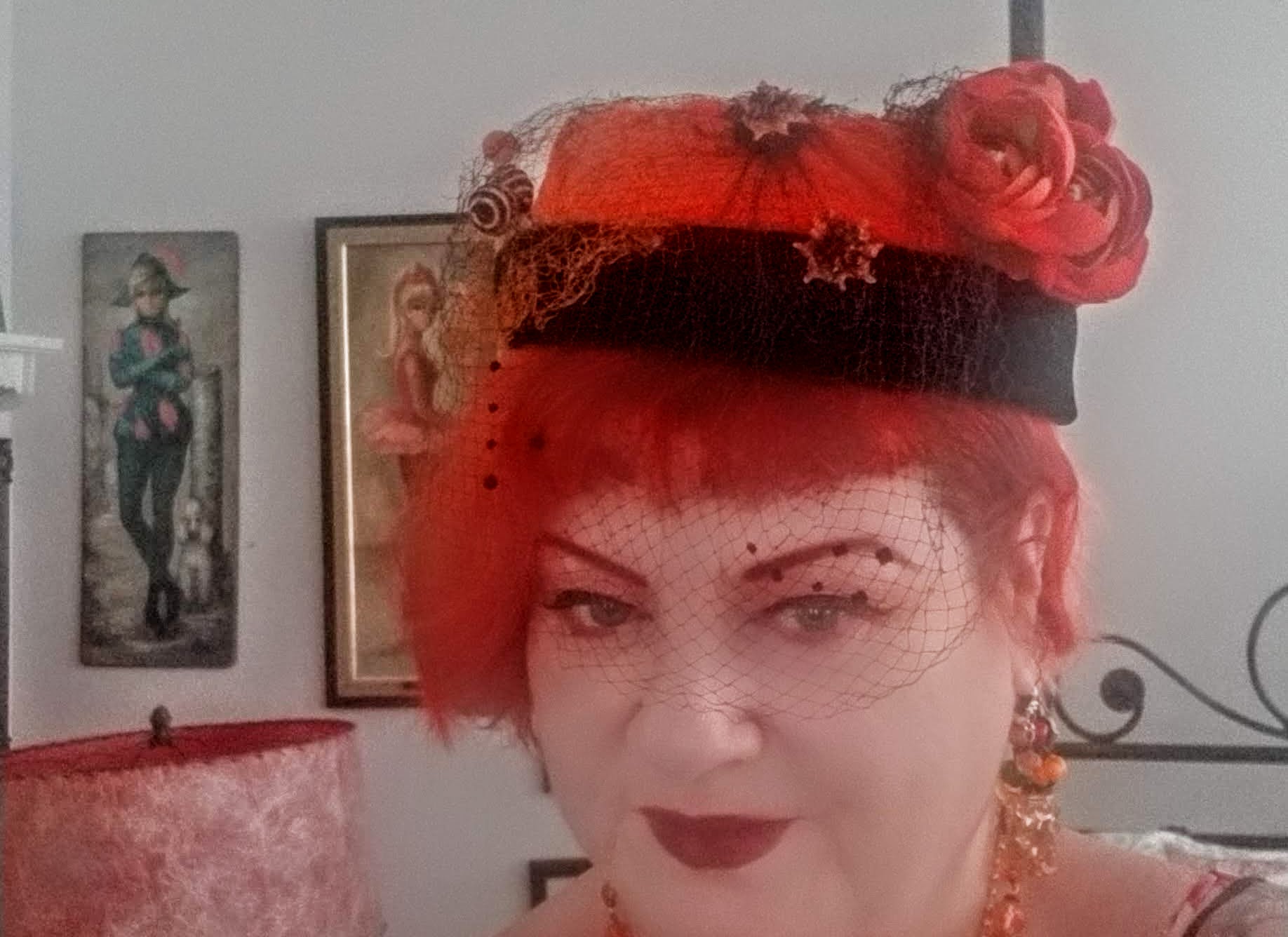 I See Their Potential They Are Rescued.
The Transformations Begin.
They Are Welcome To The Asylum.
The Nurse & Her Patient China Ghost & Bride
"Jason Heads My Son Created"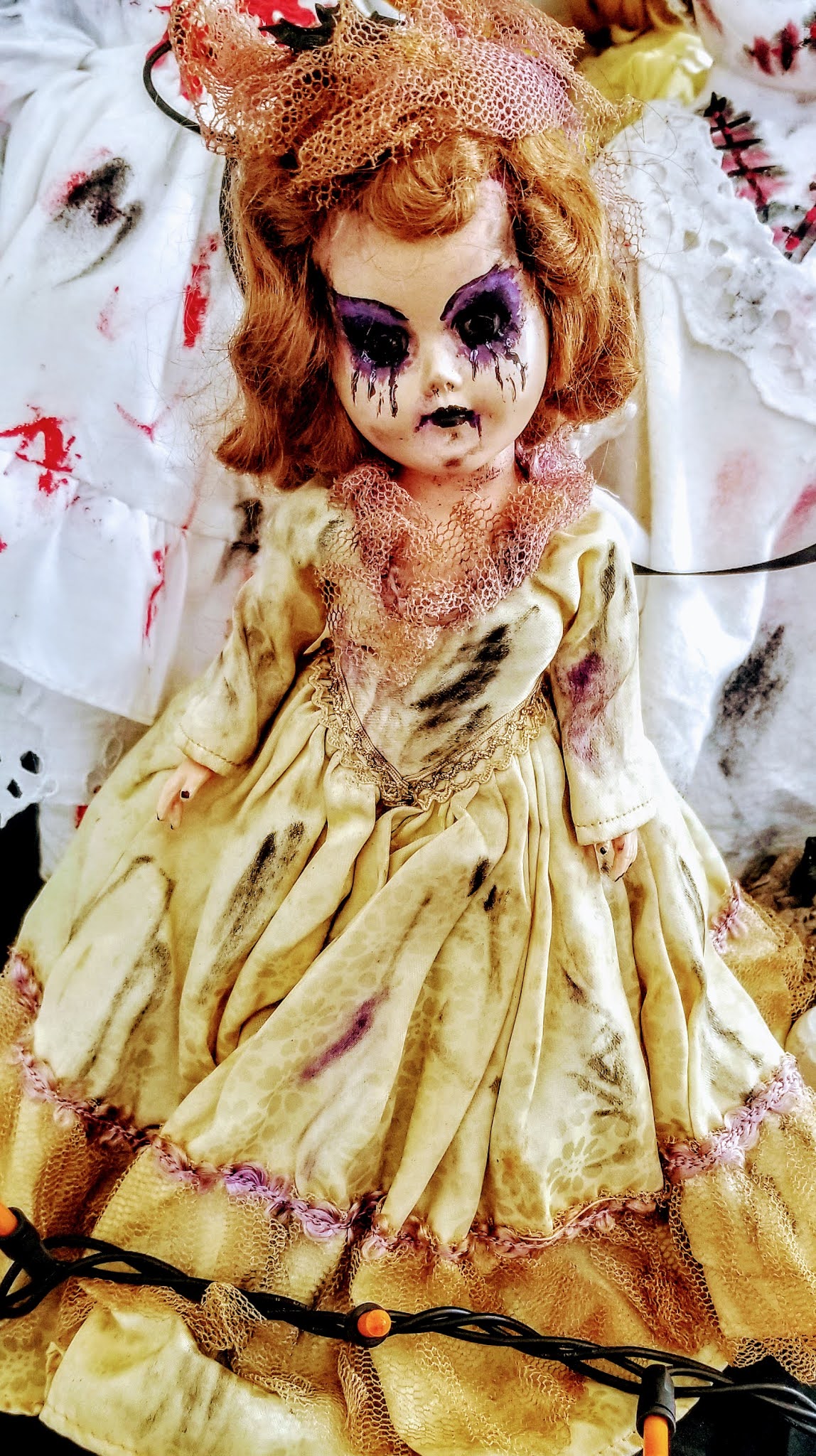 Vintage Zombie
All Dolls Are Hand Painted The Outfits Are Created As The Dolls Take On Their Goulish Persona.
Butcher Gal China Vampire & Francessca A Character From A Movie Called "Mad Monster Party" From The '70s, I Loved This Movie Since I Was A Teenager I Finally Found A Doll To Create Her. She Was So Fun To Do.
The China Vampire Is From A Antique China Doll Head. I Created A Few Ghosts With These Particular Doll Heads.
The Butcher Gal & The Girl With One Eye, The Nurse & Her Patient They Had Cracks & Issues, Left Alone & Abandoned
Now They Remain In The Asylum!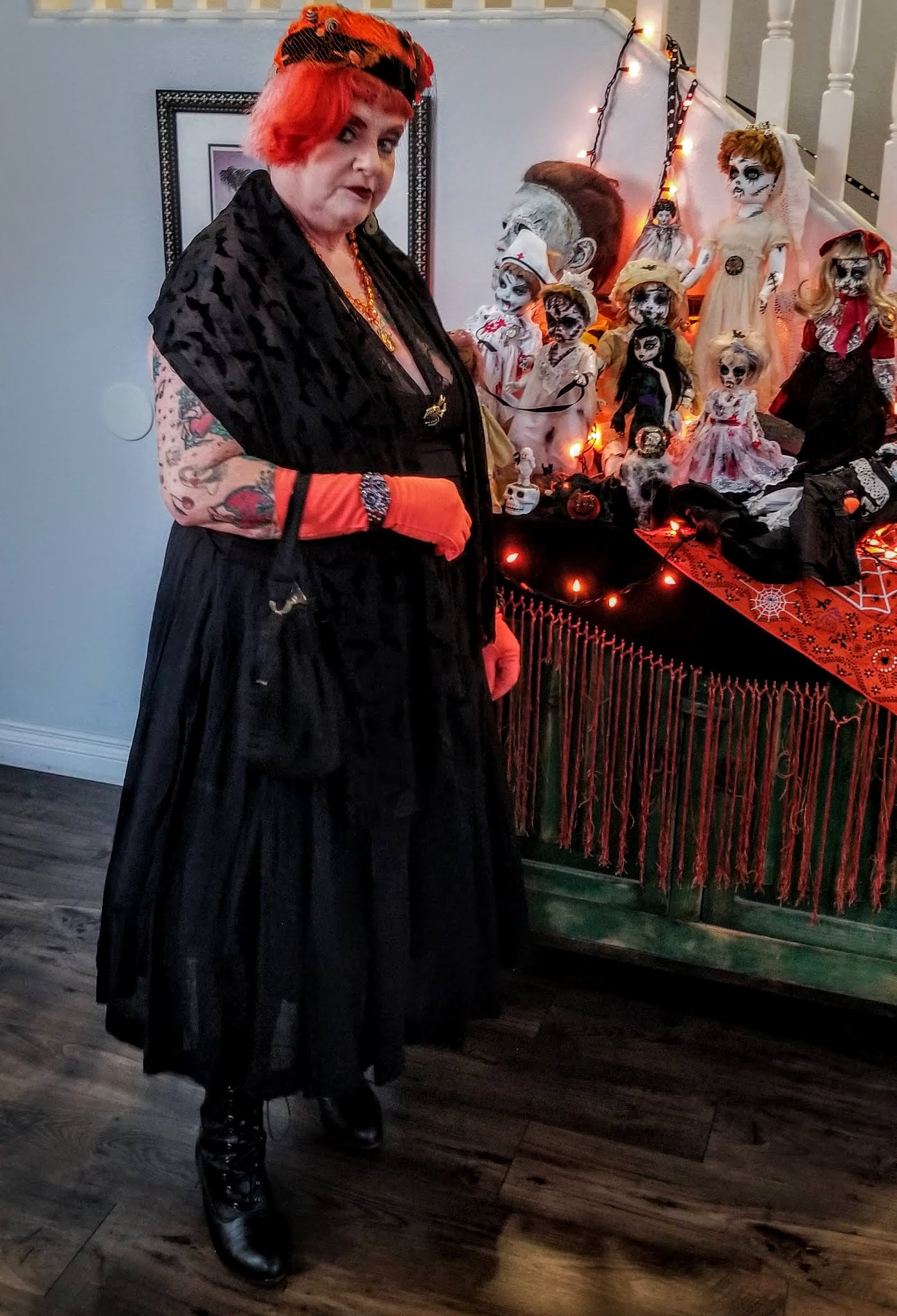 See My Crystal Ball Look Inside There Is My Husbands Head, Oh He Was Not Good To Me!
Ha~Ha~Ha!
This Butcher Gal Is Looking To Chop !! Oh, Look Below You See The China Vampire Her Feet Have Been Chopped Off!!!!
"Cracked Broken"
The Mourner
Looking Out The Window
She Walks These Halls In A Long Black Veil Waiting For The Darkness To Listen To Those Night Winds Wail
Behind The Screen, She Awaits Her Prey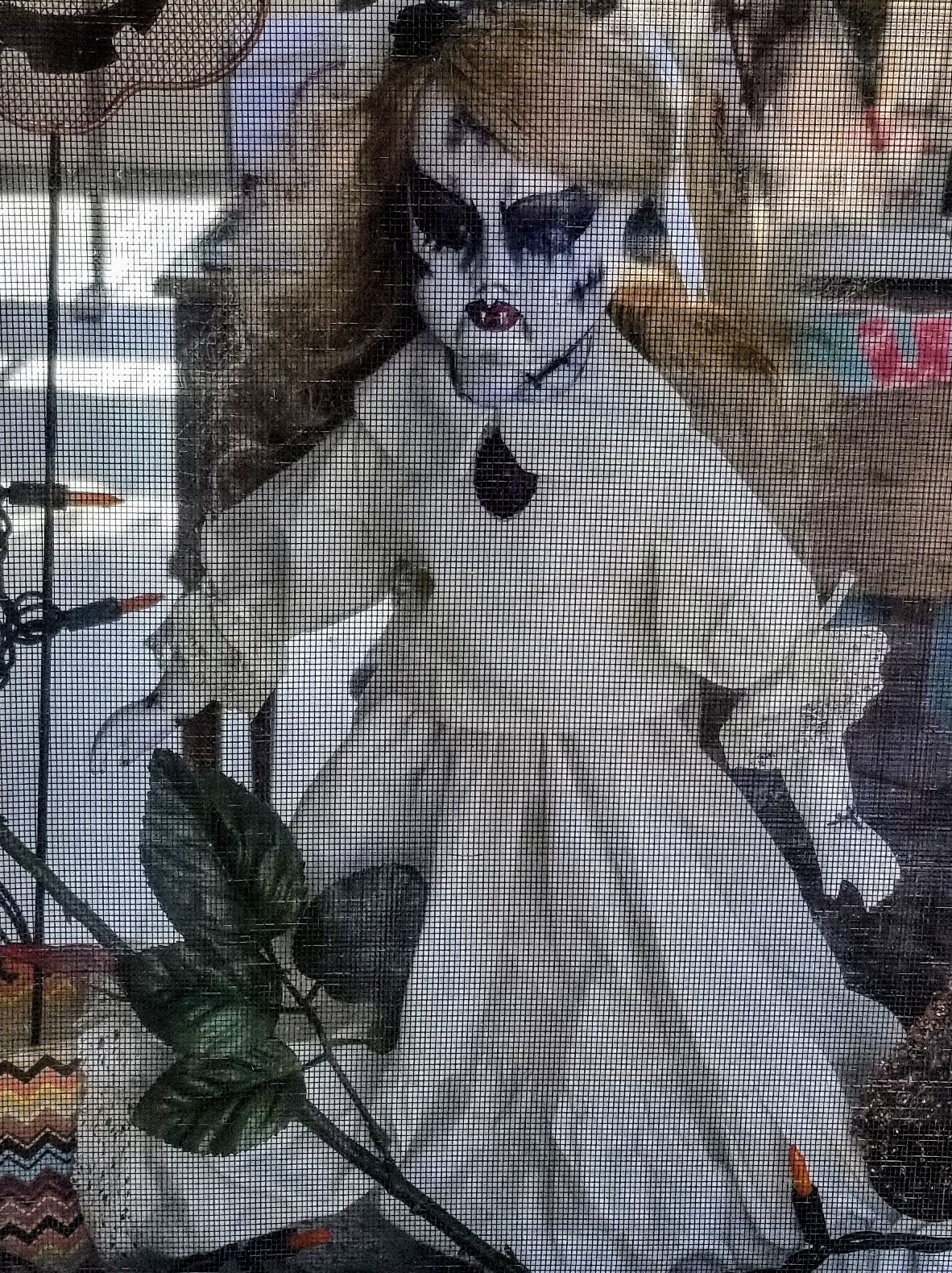 The Vampire Bride


Thank You For Visiting The Doll Asylum
Come Back Soon!

Doll Art By Ruby Christene